Investing today for the world of tomorrow
At Invertek, we have witnessed year-on-year growth over the past 24 years, including the development of enhanced research and development facilities, and the expansion of our global manufacturing facility in in 2019.
Our integration into Sumitomo Heavy Industries, Ltd. has strengthened our capabilities of developing the next generation of variable frequency drive (VFD) technology, capable of increasing the energy efficiency of electric motors and in turn reducing energy use globally and reducing carbon emissions.
As a result, our technology is enhancing society, supporting our customers, people, and communities, economically, socially, and environmentally on a global scale.
Sumitomo Heavy Industries Ltd.
is a comprehensive machinery maker that manufactures goods ranging from general machinery and advanced precision machinery to construction machinery, ships, and environmental plant facilities.
Sumitomo Drive Technologies
is the brand of the Power Transmission & Controls division of Sumitomo Heavy Industries, Ltd. It's committed to strengthen relationships with customers globally, while focusing on manufacturing quality-oriented gearmotors and gearboxes products and services.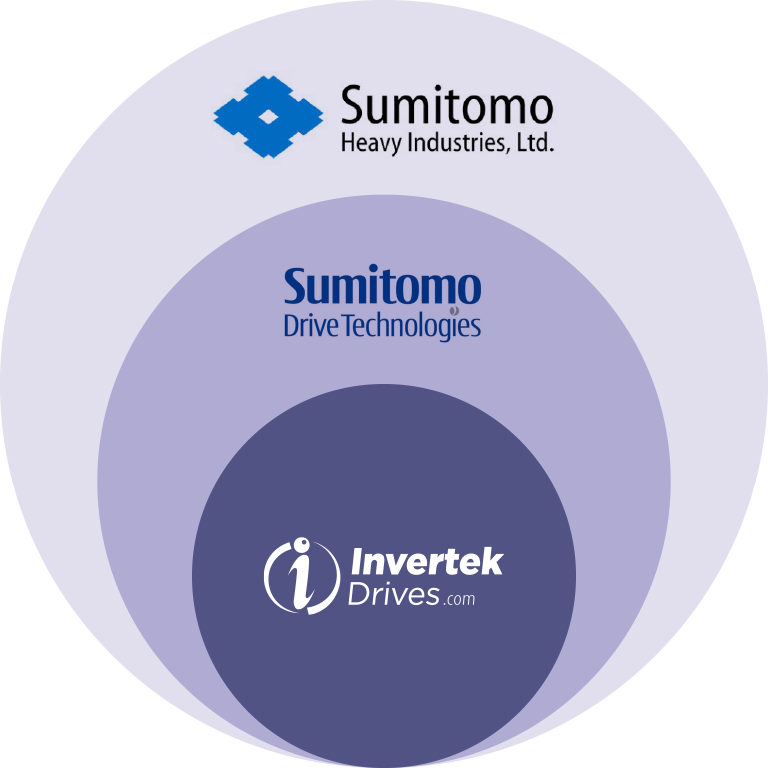 Shaping the future together
We have created a powerful claim, a statement that sets a long-term goal and represents the ideal to which we aim to "shape the future together".
Sumitomo Drive Technologies, Lafert Group and Invertek Drives Ltd: the union of these three large companies participating in the same group has elevated our operational vision; triggering the design evolution, especially in the field of integrated solutions, and solidified the strength of our position within European markets.

fair and better world.
inspired by the values of sustainable development
We are all guardians of the planet and environment that we live and work in. As individuals and businesses we have a responsibility for its current and future sustainability.
Our mission is to contribute to solving social, environmental and industrial problems through the development and optimization of drive technologies.
We are doing this through our commitment to sustainability via the goals of People, Planet and Prosperity to realise the vision of global economic, social and environmental sustainability.
Find out more
Increasing the energy efficiency of electric motors, reducing energy use globally and reducing carbon emissions.