Privacy Policy
Anti-slavery Statement (inc. archive)
Commitment to Quality
We strive to provide the highest levels of quality to ensure customers are totally satisfied with our products.
This commitment means we:
only work with the best suppliers
undertake regular quality inspections
deliver products that meet the highest global quality standards
This is not a box ticking exercise — we are only ever interested in the end game. By working closely with suppliers we are able to ensure every element of our products meets the exacting standards our customers rightfully expect from Invertek Drives.
Quality Policy
---
Quality in Purchasing
Our approved supplier network is expected to supply products and services to Invertek with zero defects.
We have invested heavily in supplier quality, helping suppliers to deliver on this expectation by undertaking regular goods-in inspections and audits to ensure consistently high quality and to identify areas where improvements might be made.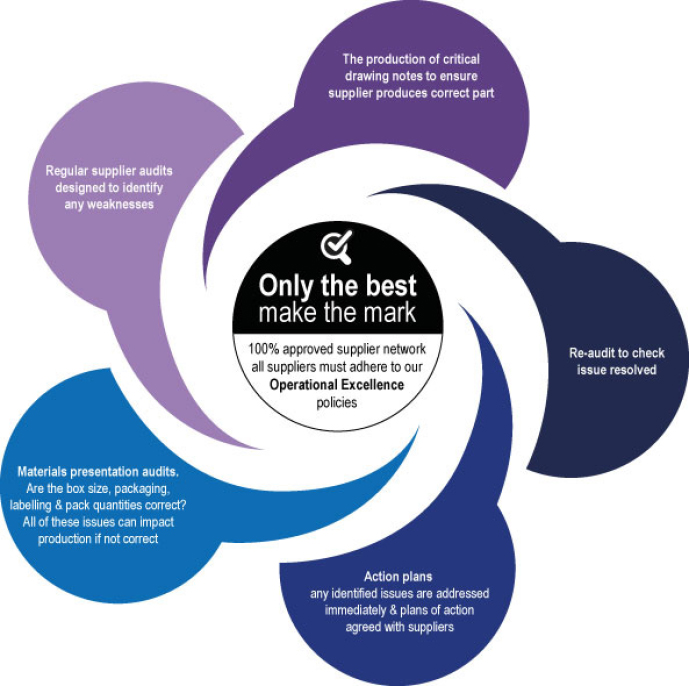 ---
Quality in Manufacturing
Invertek's 'Picture Perfect' philosophy aims to deliver the highest quality manufacturing environment.
This is achieved by continually assessing all aspects of our operation to identify if any improvements can be made and undertaking regular checks to ensure all of our products meet the high standards demanded by our customers.
Accredited Quality - Internationally recognised standards including ISO9001, ISO14001, UL, CE, DNV adhered to:
Skilled people - Fully trained technicians supported by digital assembly guides
Innovation - Continual product development programme
Spot checks - 'Out of the box' inspections and despatch audits
Swift action - Identified issues addressed immediately
---
From parts to finished goods — our continual commitment to quality means our customers can be confident that they are benefitting from products manufactured to the very highest standards, every step of the way.
Mike Dean
Global Purchasing Manager
Conflict Minerals Policy Statement
Committed to supporting the end of human rights violations.
We support ending the violence and human rights violations in the mining of certain minerals from a location described as the "Conflict Region", which is situated in the eastern portion of the Democratic Republic of the Congo (DRC) and surrounding countries. As a result the U.S. Securities and Exchange Commission ("SEC") adopted final rules to implement reporting and disclosure requirements related to "conflict minerals," as directed by the Dodd-Frank Wall Street Reform and Consumer Protection Act of 2010. The rules require manufacturers who file certain reports with the SEC to disclose whether the products they manufacture or contract to manufacture contain "conflict minerals" that are "necessary to the functionality or production" of those products.
Invertek Drives Ltd, as a leading Welsh electronics manufacturer, recognises the need to develop as a sustainable industry and note that the prudent and responsible use of natural resources is an important driver of economic growth. We recognise specific concerns regarding raw material supply, in particular whether they are recycled or sourced directly in countries such as Rwanda, Congo, and Angola etc.
Invertek Drives Ltd endeavours to conduct all its activities in a manner contributing to the wider goal of sustainable development, taking into consideration any relevant international agreements, principles, objectives and standards and human rights. Our manufacturing processes are certified to both BS EN ISO 9001:2008 and EN ISO 14001:2004. We endeavour to ensure compliance with the Dodd-Frank legislation, and ask our suppliers to undertake reasonable due diligence with their supply chains to assure that specified metals are being sourced only from "conflict free" regions.
The Dodd-Frank legislation has the full commitment of IDL and our intension to comply. Having carried out thorough and diligent research into our sources of supply chain, component and assembly, we are confident that all of our supply chain is free from any materials that may cause concern.
Mike Dean
Global Purchasing Manager
---
Conflict Statement
Environmental Policy
Putting the environment at the top of our agenda
Invertek is committed to a clean and healthy environment.
We will strive to produce our products and services in an environmentally sensitive and responsible manner. We will meet or exceed accepted environmental practices, strive for continual improvement in our environmental management system, monitor our environmental performance through rigorous evaluations and minimise the creation of wastes and pollution. We will, therefore manage, monitor and review our processes, our material and our people on a regular basis, in order to reduce the environmental impacts associated with our company's operations.
Invertek Drives is accredited to ISO 14001 – the internationally accepted standard for an effective Environmental Management System (EMS).
---
Main Objectives
Continually seek to improve environmental performance
Commitment to protect the environment
Comply with the requirements of environmental legislation and approved codes of practices
Seek to prevent pollution before it is produced and support our customers and suppliers in their pollution prevention activities
Assist customers to use products and services in an environmentally sensitive way
Expect similar environmental standards from all our suppliers and contractors
Reduce, re-use, and recycle waste and packaging
Reduce the use of all raw material, energy and supplies
Improve the efficiency of energy usage
Raise awareness, encourage participation and train employees in environmental matters
Participate in discussions about environmental issues
This policy will be communicated and reinforced throughout the company and to all those parties interested in the performance of our environmental management system. It will be regularly monitored and reviewed to ensure that the objectives are achieved, and, if necessary, revised in the light of legislative or organisational changes within the company.
Adrian Ellam
Operations Director
---
Environmental Policy
For further information pleas email: GR.IDL.Environment@shi-g.com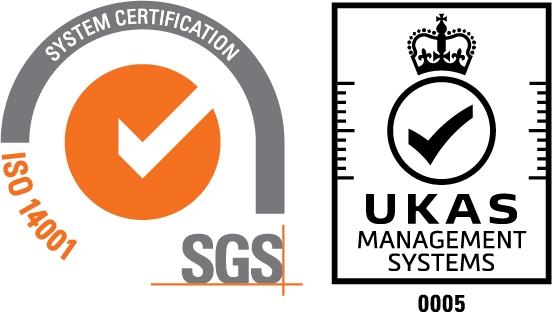 Supplier Code of Conduct
Supplier Code of Conduct
Invertek Drives Limited (IDL) has a 'zero tolerance' policy when it comes to unethical business behaviour, such as bribery, corruption and forced labour. We expect all of our suppliers to adhere to similar standards and to conduct their business ethically.
As a supplier, you must comply with all applicable laws and regulations, the requirements set out in this IDL Supplier Code of Conduct and your contractual obligations to us. This IDL Supplier Code of Conduct defines the main principles underlying your business activities as one of our suppliers.
Supplier Code of Conduct
REACH Directive
REACH Directive Compliance Statement
September 2021
Invertek Drives Ltd is fully aware of the REACH (Registration, Evaluation and Authorisation of Chemicals) that came into force on the 1st of June 2007 and we committed to comply with legal obligations of this directive.
We understand that all Invertek products do not normally contain any substances that appear on the candidate list for REACH. The pre-registration or registration of any substances lies with our up-stream suppliers and we have implemented procedures to ensure that they also comply with current legislation (and any future versions) and that we receive confirmation of this.
As part of our due diligence our suppliers have provided us with a signed statement to confirm that all products supplied to us contain NONE of the products specified in the REACH SVHC (Substances of VERY HIGH CONCERN) list.
We will continue to monitor this situation for future changes or amendments to the regulations or candidate list.

Mike Dean
Global Purchasing Manager
REACH Directive
RoHS Compliance Statement
Restriction of Hazardous Substances (RoHS 3)
EU RoHS directive 2015/863/EU
Statement of Compliance
September 2021
Based on the information provided by our suppliers, and to the best of our knowledge, Invertek designates that all current product ranges with CE marking are RoHS compliant and conform to the European Union's restrictions of the use of hazardous substances according to Annex II of 2011/65/EU (amended by 2015/863/EU)
Confirmation by our suppliers of the status of compliance is either because the products do not contain any of the restricted substances referred to in article 4(1) of the RoHS directive, or the levels of concentration are below the maximum limit for all of the hazardous substances shown below.
| Substance | Maximum Limit (ppm) |
| --- | --- |
| Lead (Pb)1 | 1000 |
| Cadmium (Cd)2 | 100 |
| Mercury (Hg) | 1000 |
| Hexavalent Chromium (CR+6)1 | 1000 |
| Polybrominate biphenyls (PBBs)1 | 1000 |
| Polybrominate biphenyl etheres (PBDEs)1 | 1000 |
| Bis(2-Ethylhexyl) phthalate (DEHP):(added in 2015) | 1000 |
| Benzyl butyl phthalate (BBP): (added in 2015); | 1000 |
| Dibutyl phthalate (DBP): (added in 2015); | 1000 |
| Dilsobutyl phthalate (DIBP): (added in 2015). | 1000 |
---
1Lead, Mercury, Hexavalent Chromium, Polybrominated Biphenyls (PBB's) and Polybrominated Biphenyl ethers threshold limits indicated in 2015/863/EU is <1000ppm or 0.1%.
2Cadmium threshold limits indicated in 2015/863/EU is <100ppm or 0.01%.

Mike Dean
Global Purchasing Manager
RoHS Statement of Compliance