IP66 / NEMA 4X
on board as standard
The Variable Frequency Drive for Fan & Pump Applications
Eco Vector Motor Control
Energy Optimised Design
Internal EMC filter
Low noise operation
Sensorless vector control for all motor types:
IM

IE2 & IE3 Induction Motor

PM

AC Permanent Magnet Motor

SynRM

Synchronous Reluctance Motor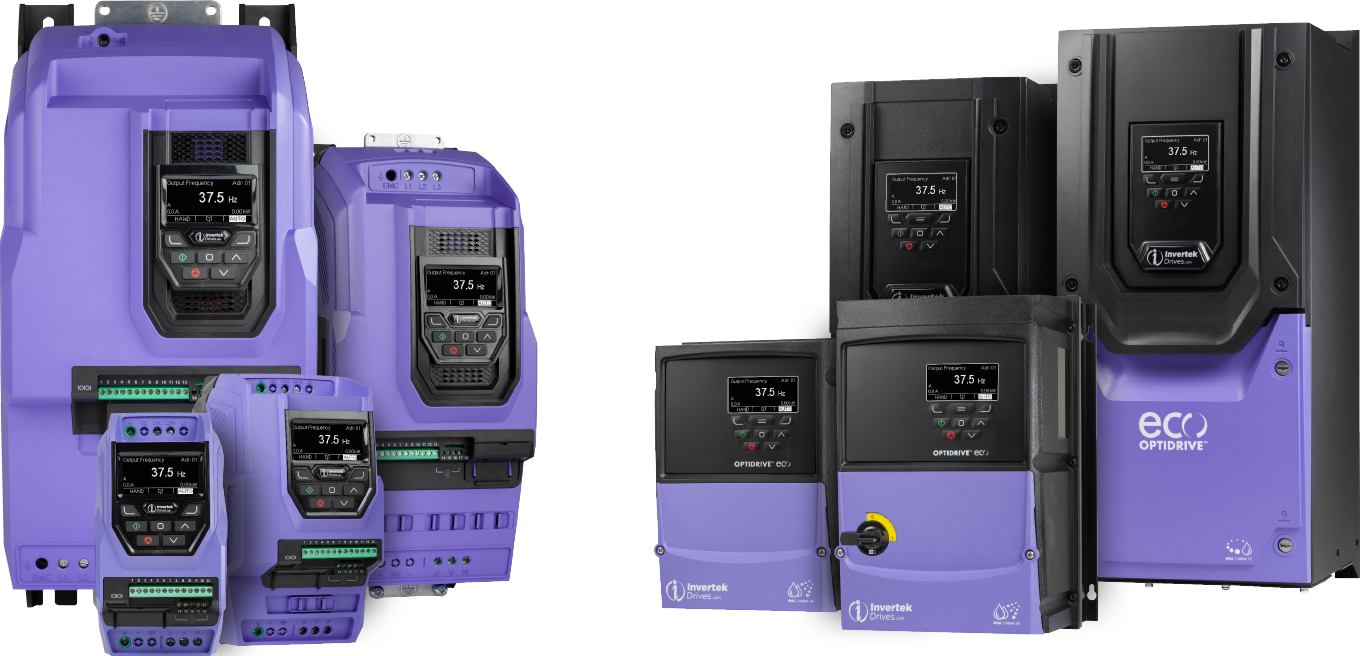 Optidrive Eco Features
Optidrive Eco Variable Frequency Drives
Optidrive Eco provides efficient, reliable and quiet control of motors for HVAC and pumping applications.
Optiflow

Optiflow multiple pump control technology is just one in a series of specialist features in this drive dedicated to energy efficient, flexible pump control.
Optidrive Eco HVAC

Optidrive Eco HVAC variable frequency drives not only feature innovative energy saving features.
Key features include:
Eco Vector Motor Control
Energy Optimised Design
Internal EMC filter
Low noise operation
Manufactured in the UK
Invertek's products are designed and manufactured in the UK to the quality and environmental management system principals of ISO 9001 and ISO 14001:2015
About Invertek Drives