Optidrive Eco Features
A range of compact AC Variable Frequency Drives dedicated to pumping and HVAC systems.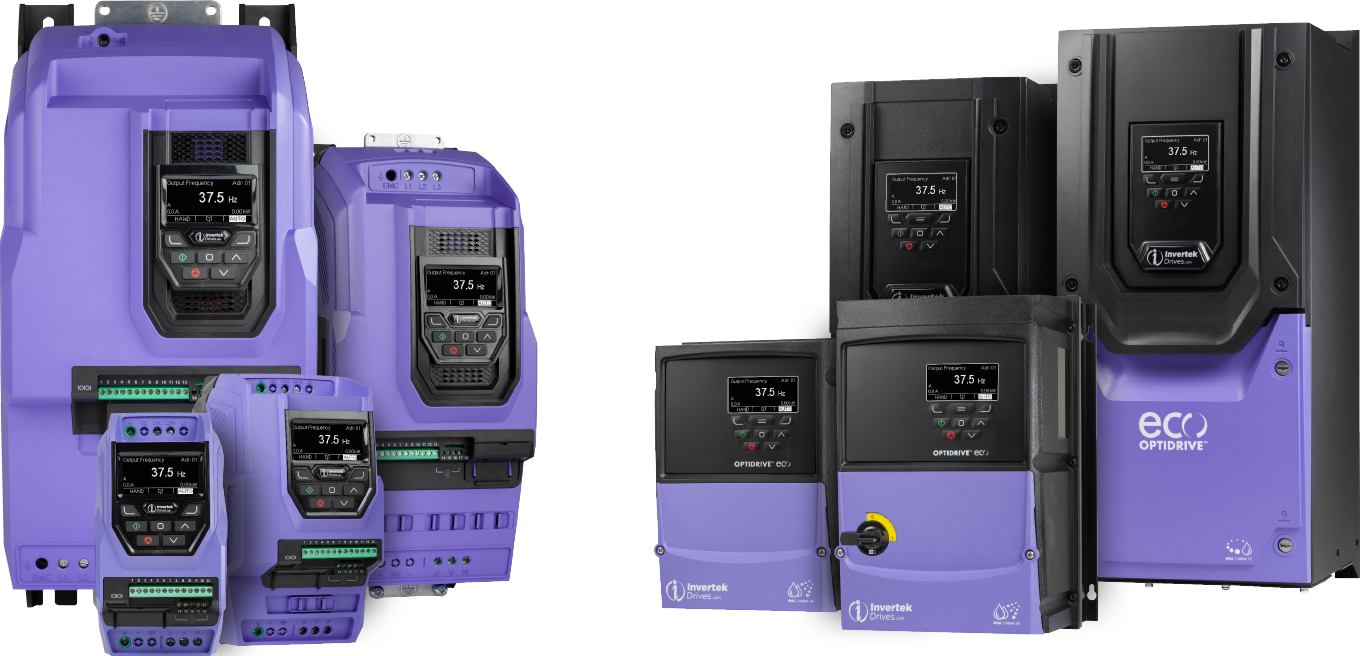 on board as standard
Multiple Pump Control

BACnet Interface

IP55 Enclosures

Dust-tight and ready to washdown.

In-built PID Controller

Accurately maintain pressure or temperature setpoint.

Control Modes

Sensorless Vector Speed Control
PM Vector Control
BLDC Control
Synchronous Reluctance

Sensorless Vector Control for all Motor Types

Induction Motors (IM)
Permanent Magnet Motors (PM)
Brushless DC Motors (BLDC)
Synchronous Reluctance Motors (SynRM)
Line Start PM Motor (LSPM)

Options & Software

A range of external EMC filters, brake resistors, input chokes and output filters are available.

Installation Options

Optistick Smart Compatible

Rapid commissioning tool.
Enclosure Options
Optidrive Eco is available in a range of IP20, IP55 & IP66/NEMA 4X enclosures.