IP66 / NEMA 4X
Single Phase Input / Output
Designed to be cost effective and easy to use, the Optidrive E3 for Single Phase Motors is for use with PSC (Permanent Split Capacitor) or Shaded-Pole Single Phase induction motors.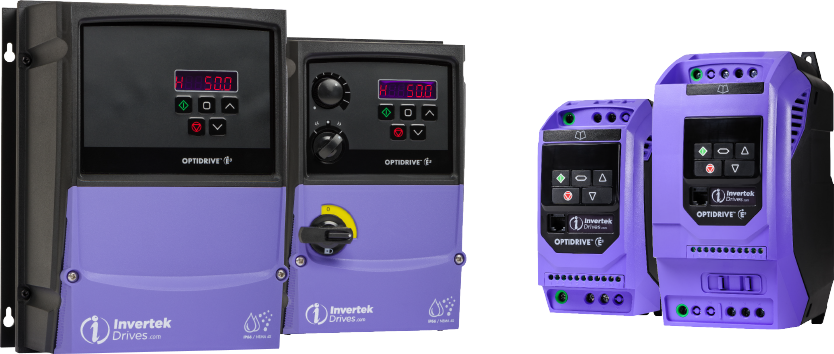 Optidrive E3 Single Phase Features
Simple Comissioning
14 parameter basic setup. Default settings suitable for most applications. Contactor style connection for simple wiring.
Intuitive Keypad Control
Precise digital control at the touch of a button.
Application Macros
Switch between Industrial, Pump & Fan modes to optimise Optidrive E3 for your application.
Internal Category C1 EMC Filter
An internal filter in every Optidrive E3 saves cost and time for installation.
Cat C1 according to EN61800-3:2004
Need 3 phase motor control?
Optidrive E3 is a variable frequency drive designed specifically for precise and reliable control for IE2, IE3 & IE4 motors.
Manufactured in the UK
Invertek's products are designed and manufactured in the UK to the quality and environmental management system principals of ISO 9001 and ISO 14001:2015
About Invertek Drives