Optidrive Coolvert Features
High Performance Drive specifically for BLDC Compressors, Heat Pumps & CDUs
Optistick Smart Compatible

Rapid commissioning tool.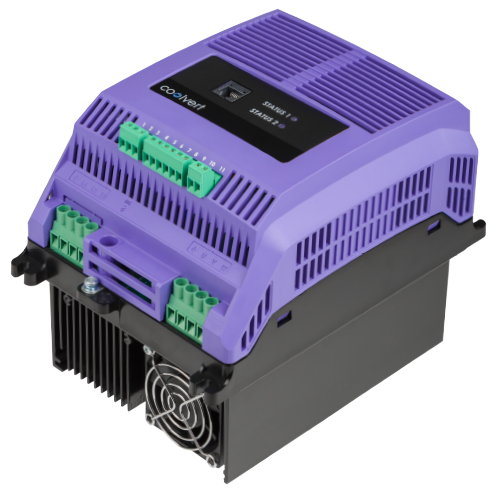 Open Connectivity & Easy Commissioning

Seamless connectivity with any application controller
Built in RS485 Modbus RTU
Bluetooth connectivity available via Optistick Smart
External TFT keypad available
Drive status LEDs

Intuitive Keypad Control

1 x 200–240V (± 10%): 7.0A, 12A, 16A, 20A All single phase drives with active PFC
3 x 380–480V (± 10%): 14A, 18A, 24A

Selectable motor types

AC Induction (IM)
AC Permanent Magnet (PM)
Brushless DC (BLDC)
Synchronous Reluctance (SynRM)
Line Start Permanent Magnet (LSPM)

Optipad option

Optipad Remote Keypad with TFT Display

Control Terminals

Pluggable control and communication terminals

STO SIL3 Safe Torque Off for system protection, TUV approved

Programmable, predefined input and output functions:

- Start / Stop (Enable / Disable)
- PTC motor thermal protection (0-10V, 4-20mA)
- Relay (drive healthy / trip)
Practical Thermal Management
Through panel mounting allows the drive power electronics to be cooled by the chilled air. Allowing OEM's to select the smallest electrical panel size, for the control electronics, while safely removing the heat generated by the drive, and maintaining IP rating.
Coldplate Version
Specifications are identical to the standard Coolvert except the heatsink is replaced with a flat aluminium coldplate. This allows the Coolvert to be fixed to a device containing its own heat exchanger which then dissipates the heat from the drive.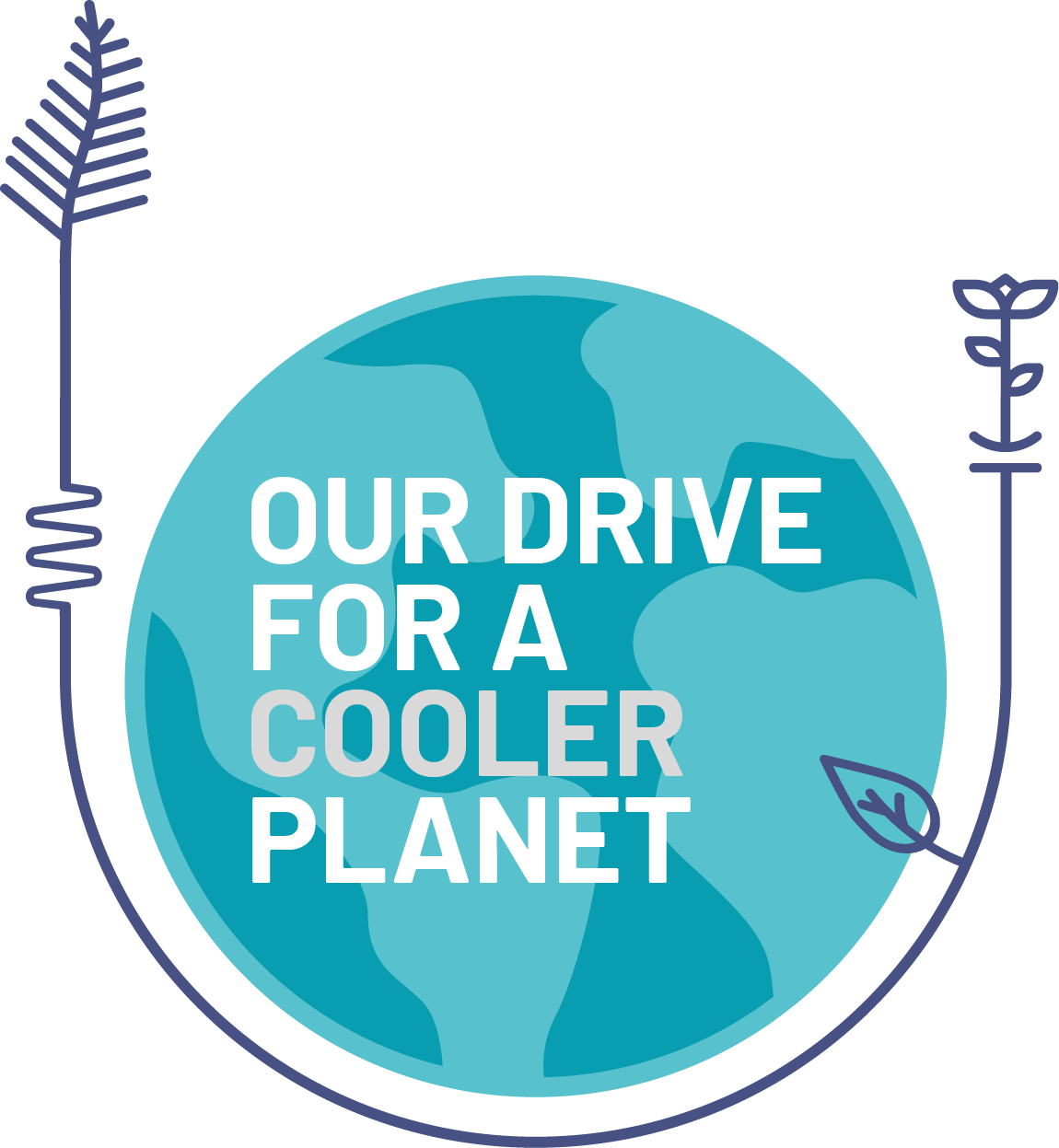 Environmental
Compact design with through panel mounting
Wide operating temperature: −20˚C to 60˚C
IP20 rated front enclosure, IP55 at the rear Coldplate version available
Coated PCBs meet class 3C2 in accordance with EN60713-303
Built-in EMC filter class C1 in accordance with EN61800-3-2004
Low harmonic design compliant with; EN61000-3-2, (1 phase 200-230V input), and EN61000-3-12, (3 phase 380-480V input).
Open Connectivity & Easy Commissioning
Seamless connectivity with any application controller
Built in RS485 Modbus RTU
Bluetooth connectivity available via Optistick Smart
External TFT keypad available
Drive status LEDs