Optidrive P2 Features
High performance, variable frequency, excellent usability and flexible to meet the needs of your application.
150% overload for 60 seconds
200% overload for 4 seconds
Industrial heavy duty rating for every mode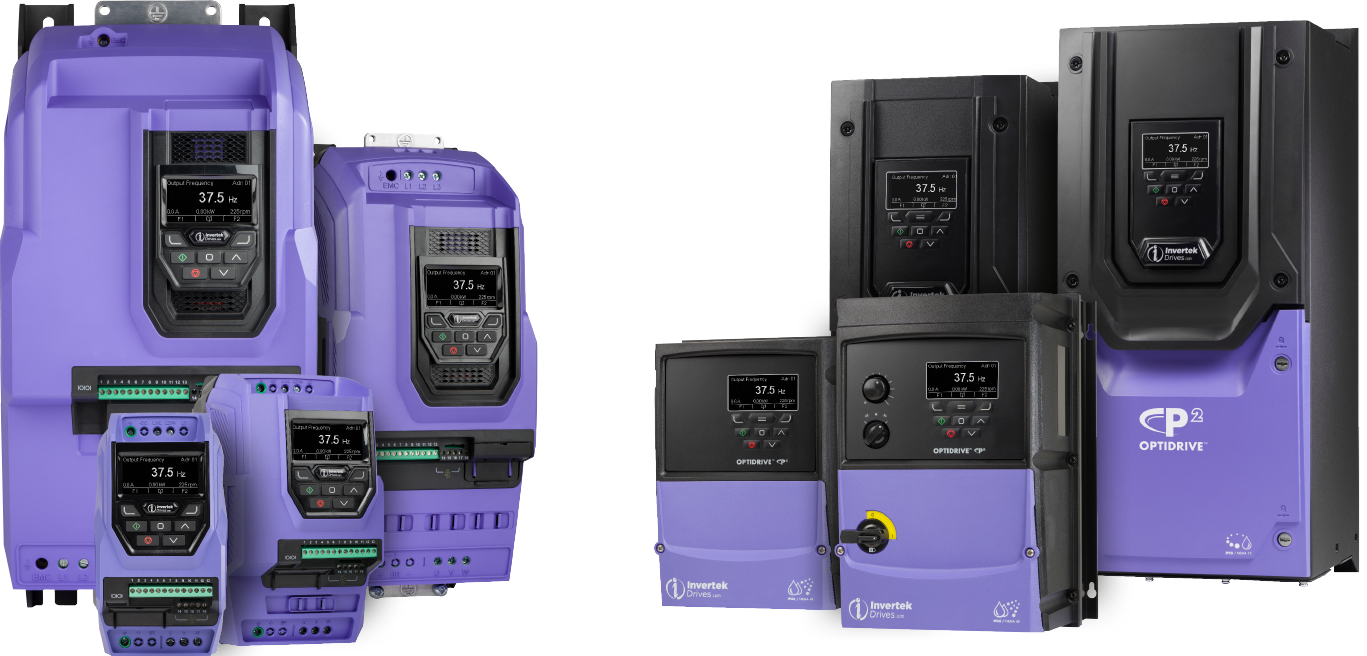 on board as standard
Sensorless Vector Control

Up to 200% torque from zero speed ensures reliable starting and accurate speed control under all load conditions.

PM Motor Control

Future proof. Allows upgrade to the latest generation of high efficiency permanent magnet motors.

Built-in EMC Filter

An internal filter in every Optidrive P2 saves cost and time for installation.

Integral Brake Transistor

Saves space, cost and time for installation.

Sensorless Vector Control for all Motor Types

Induction Motors (IM)
Permanent Magnet Motors (PM)
Brushless DC Motors (BLDC)
Synchronous Reluctance Motors (SynRM)
Line Start PM Motor (LSPM)

Options & Software

A range of external EMC filters, brake resistors, input chokes and output filters are available.

Installation Options

Optistick Smart Compatible

Rapid commissioning tool.
Enclosure Options
Optidrive P2 is available in a range of IP20, IP55 & IP66/NEMA 4X enclosures.
Safe Torque Off
Optidrive P2 features a safe torque off function to allow simple integration into machine critical safety circuits.
Simple machine design reduces component costs, saves panel space and minimises installation time.
Faster shut down and reset procedures reduce system maintenance time.
Better safety standard compared to mechanical solution.
Better motor connection. Single cable with no interruption.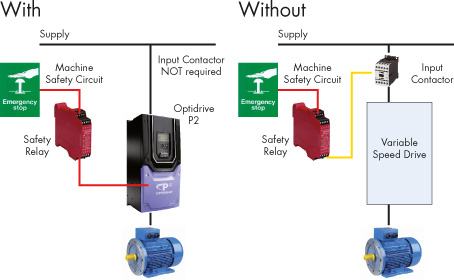 Simple PLC Functionality
A wide range of function types available including:
Programmable logic functions
Comparators
Timers
Mathematical functions
Drive specific functions
All blocks can be easily combined to create flexible programs.
Programs can be protected to prevent unauthorised copying.
Complete control over the drive including all inputs and outputs.